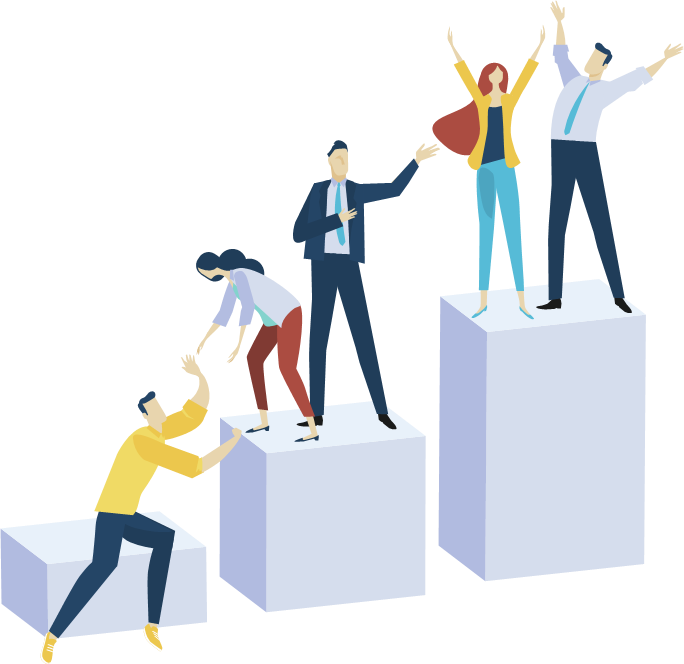 Immix Group: Vancouver's Employee Benefits Company
Employee benefit programs need to be dynamic – flexible enough not only to keep up with the way your business changes over the years, but with the many and varied external factors that affect your plan. This means that someone has to pay attention to the changes – and to keep updating your benefits in the most effective and economical way possible. It's vital, therefore, that your employee benefits be looked after by a specialty firm such as The Immix Group.

A specialist can help you:
design the right benefits program for your size and industry;
make sure the program changes when you need it to;
and keep control over costs without compromising the attractiveness of your benefits plan.

In other words, to get the most out of your benefits program, you need more than just an insurance company or a broker. You need an employee benefits partner. The Immix Group was created to focus solely on employee benefits. We are the specialists – the partner – you need.
Transforming health coverage to meet your changing needs
The work world is evolving. We're transforming health coverage to meet your changing needs. Provincial government health plans do not fully cover the costs of many health care services, leaving you vulnerable. Supplemental health and dental plans can fill those gaps and provide you with the protection you need.

Purchase online in a few short steps:
Our Services
The Immix Group can provide you with a full range of employee benefit products,
creatively structured to customize your plan and optimize your healthcare spending.
"What do our clients want? They want to take care of their employees, and they want to understand their program and how their dollars are spent. When it comes to working with our clients, we consider ourselves an extension of their HR and finance team. We believe in clear communication, complete transparency, and above all, a shared understanding of the goals of the benefits program."
You are a small or mid-size business. You want affordable employee benefits with costs that you partially control – while having peace of mind that you can provide for unexpected health/drug claims. Read on! This article might just be the benefits blueprint you're looking for.
Read More
Due to the impacts of COVID-19 in 2020, many insurers provided benefits premium subsidies, or even deferred the program renewal date. In 2021, at least in insured benefit programs, renewals could look slightly different given the unique claims patterns...
Read More
"Our experience with the Immix Group has been excellent. They are very customer focused, very knowledgeable and experienced in the products and services they provide, and very transparent and diligent in providing excellent reporting on the status of our accounts."'
Mike Cordoba
CEO, Empresario Capital
"They are always generous with their advice.What sets Immix Group apart from the others is their ability to understand the unique aspects of my business. They are so good at customizing programs that I am confident I have the best fit for my company. On top of that, they actively manage the program so that adjustments can be made along the way. The team at Immix Group has great problem-solving skills and they always come up with creative options and solutions to problems. They're just smarter than the rest! Their service is extremely good, they have great relationships with their suppliers, they offer competitive pricing and they are always generous with their advice. You couldn't pay me to switch!" '
Kelly Maxwell
Line 21 Media Services Ltd., Vancouver, BC
"I found the solution with Immix Group. By very good fortune, I was referred to Immix Group and have not looked back for over 20 years. My previous benefits provider was unresponsive and I needed a team that would better suit my company's corporate culture. I found the solution with Immix Group . Would I recommend them? Absolutely, and I have several times.'
Warwick Reid
élan Data Makers
"They gave me lots of face time and created a no-pressure environment that made me comfortable. When I started shopping for a new group benefits program, I was amazed at the indifference with which my potential business was treated. Then I met Anthony. He made me feel like my business mattered and was important to him; I wasn't just another client. Anthony gave me lots of face time and created a no-pressure environment that made me comfortable. His traditional communication style is sincere and real. I know Anthony cares and will always give me his best. And in this rat race, sometimes that counts more than anything else.'
Nathan Mellalieu
Studeo 55
Innovative Employee Benefits Solutions - Call now 604-688-5559
We will provide you with a detailed, no-obligation benefit plan design or a review of your current benefits program.