Employee benefits vs. a straight salary raise: One is significantly better for your business
The old-school view would tilt toward getting a raise, on the theory that a bird – well, okay, a bunch of dollars – in the hand seems the more tangible value. But when you do the deep-dive financial analysis, offering benefits worth the same amount comes out on top.
Let's take a closer look. A good benefits package for an employee with full family coverage is around $3,000 annually as premium. If this $3,000 were to be implemented as a salary raise, it would translate to a higher employer payroll tax. Moreover the employee would lose out because it is taxable income. So, the $3,000 annual raise wouldn't be worth as much to either employer or employee.
By contrast, if you go with a benefits program, there are tax advantages to both of you. Employee benefits premiums paid by the employer are tax-deductible to the business and mostly a tax-free benefit to the employee (health and dental are non-taxable). The thing is, the government of Canada wants to reward companies that take care of their employees. The government understands that, for the long term, enhancing employee benefits is not only better for our economy but for overall health of our country.
From a psychological standpoint, the perceived value of receiving a benefits package is also higher. Here's where genuine tangibility comes in (sorry, old-school types). People will real-life experience the employee benefits program by using it for dentist visits, physiotherapy appointments, at the pharmacy, and more. Employees will engage with the program repeatedly throughout the year, both for themselves and their families.
This is especially true when the business enlists a professional benefits consultant. Savvy advisors help engage the employees by taking them step by step through all aspects of the benefits program via:
education sessions
clear communications
phone-call and e-mail availability to answer questions, and
access to useful benefits tools.

Offer the best to attract the best
Last but by no means least, another reason companies provide good benefits is to increase their competitiveness. A solid benefits program helps attract top talent and retain a strong team. To maximize your company's attractiveness to that top tier, make sure your benefits are designed to be truly valuable, not just some superficial, cookie-cutter plan.
Because one size emphatically does not fit all – and that's where employee benefits consultants come in. They work for your company based on your unique employer and employee needs, as opposed to some slashed-rate, self-serving broker bartering whatever happens to be the benefit-market condition of the day. Don't settle for the latter. When an employee leaves your company, it costs you time and money. Your turnover cost isn't just in lost productivity, but replacement costs, advertising the position, time spent on interviewing and, of course, training the new individual you finally hire.
To recap, as a business owner you will appreciate – and profit by – being aware of the tax advantages employee benefits programs provide, both to employer and employee. Your business will enjoy the derived benefit of hiring and retaining an excellent team. Once you have that solid, top-tier-attractive program installed, you'll see that employee benefits actually serve you as "HR insurance," if you will.
For more information, please feel welcome to contact me: howard@immixgroup.ca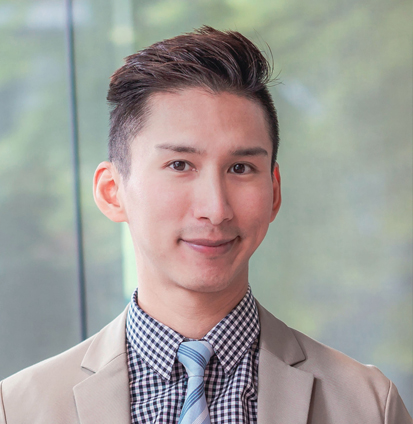 Read More Articles